End of course Assignment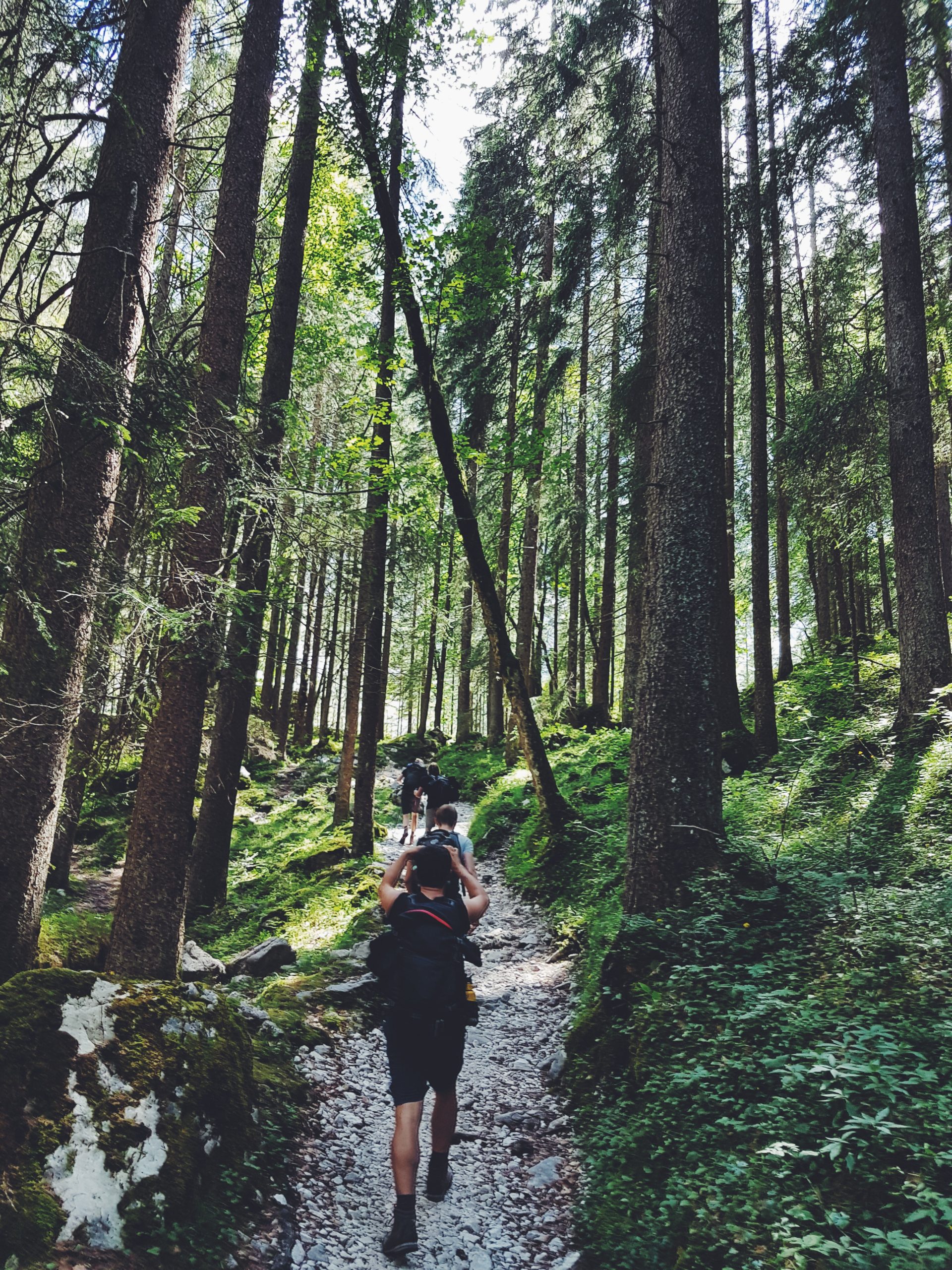 4-credit or 2-credit course
Use these questions to create and share a physical wellness plan.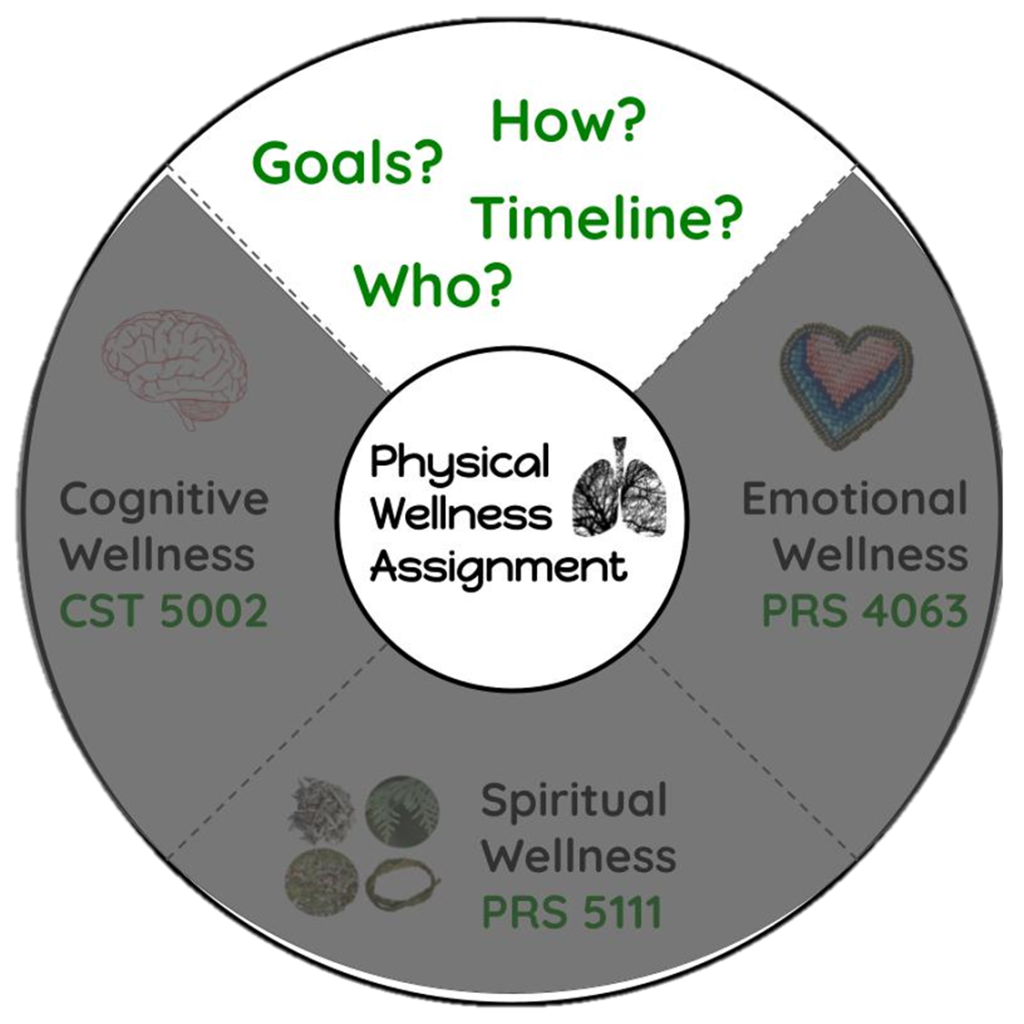 What are my/their/our SMART goals for physical wellness?
What is my/their/our timeline for achieving this?
How will I/they/we accomplish this? (use of physical resources)
Who are my/their/our support people to keep me/them/us on track?
Read the project or assignment criteria here.
1-credit course
Do a research project based on one or more of the suggested topics below.
Suggested Topics
Physical Wellness is divided into 3 sections. You can review the topics in each section and choose those you wish to focus on for your assignment. (Right-click on this link to open the image in another tab or window for reference while perusing the different topics.)